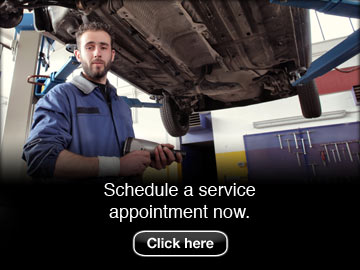 Never Break a Sweat When Your Nissan Needs Maintenance and Repairs, but Trust in Imperio Nissan of Irvine to Get the Job Done
If cars could talk, life would be so much easier. We would know just when to schedule maintenance, the cause of all their pain, the reassurance that they will be okay after a serious collision. However until automakers begin adapting Knight Rider technology, we are left having to assume what may be going on or better yet, rely on professionals to do that for us. Well, here at Imperio Nissan of Irvine's Service Center our professionals are more than just your average, everyday service attendants but are experts able to answer all your Nissan's needs. The Dr. Doolittles of the automotive realm, our Nissan doctors are able to do anything from oil changes to brake repairs to state inspections or even in those more severe cases, minor and major repairs--all done at a desirable price and time.
But no doctor would be of any great use without the right tools. That's why we are sure to use only the most genuine parts on your Nissan, parts plucked from right off the assembly line. And  whether you want to allow our specialists to work their magic or take manners into your own hands, being the YouTube and Pinterest guru that you are, you can find everything that you are looking for in our Parts Center.
Whether driving a new Nissan Altima or seasoned Nissan Sentra, conveniently located in our home of Irvine or our bordering neighbors in Tustin, Aliso Viejo, Costa Mesa and Lake Forest, you can rely on our Service Center to get the job done and done right. What are you waiting for? Go right ahead and fill out the easy service schedule request form, or even take it a step further by giving us a call at (888) 740-8004 or stopping into our convenient 32 Auto Center Dr Irvine, CA location.  We are looking forward to working on your car and having it run like a fresh new ride as much, if not even more so, than you are!